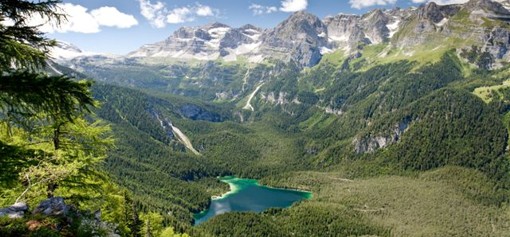 The Lago Rosso Hotel is situated on the shores of the Tovel lake, that was very famous because its waters have a red colour during the last years. It is in the heart side of the Adamello Natural Park in Brenta.
It is surrounded by thick woods . Here people can catch a beautiful landscape; infact there are beautiful mountains here that could induce people to go for long and relaxing walks. Here you can find a confortable atmosphere, which is perfect to break your everyday life.

Stevanin's family is glad to host you here.