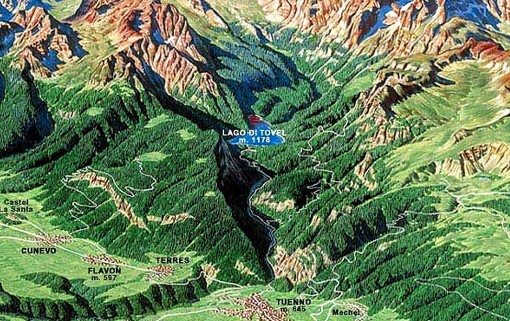 The LAGO ROSSO Hotel is on the Tovel's lake shores. It was wery famous worldwide for the red colour it assumed until the first '60s.
It is situated inside the Adamello – Brenta Natural Park, in a naturalistic area that everyone envies.
People can reach our hotel from each part of Italy and of the world , thanks to LIFE TOVEL PROJECT , that promotes the eco-sustainable tourism.